All entries for June 2017
Wolf is not just a leader in ovens and grills, but also a leader in microwaves. Take for example the microwave drawer by Wolf. There are 3 new products to look at, the 
Wolf 24 Drawer Microwave Transitional, Wolf 30 Drawer Microwave Professional, Wolf 30 Drawer Microwave Transitional.
Microwaves can be an eye sore in a kitchen, but these particular drawers make having a microwave look cool.
The photo says it all, it is sleek, practical, and a great addition to your kitchen remodel.
---
Add a POP of glamour to your kitchen with a mirrored backsplash. Found this shot at another great site to find inspiration for your next remodel or new construction project: http://www.miss-design.com/.
---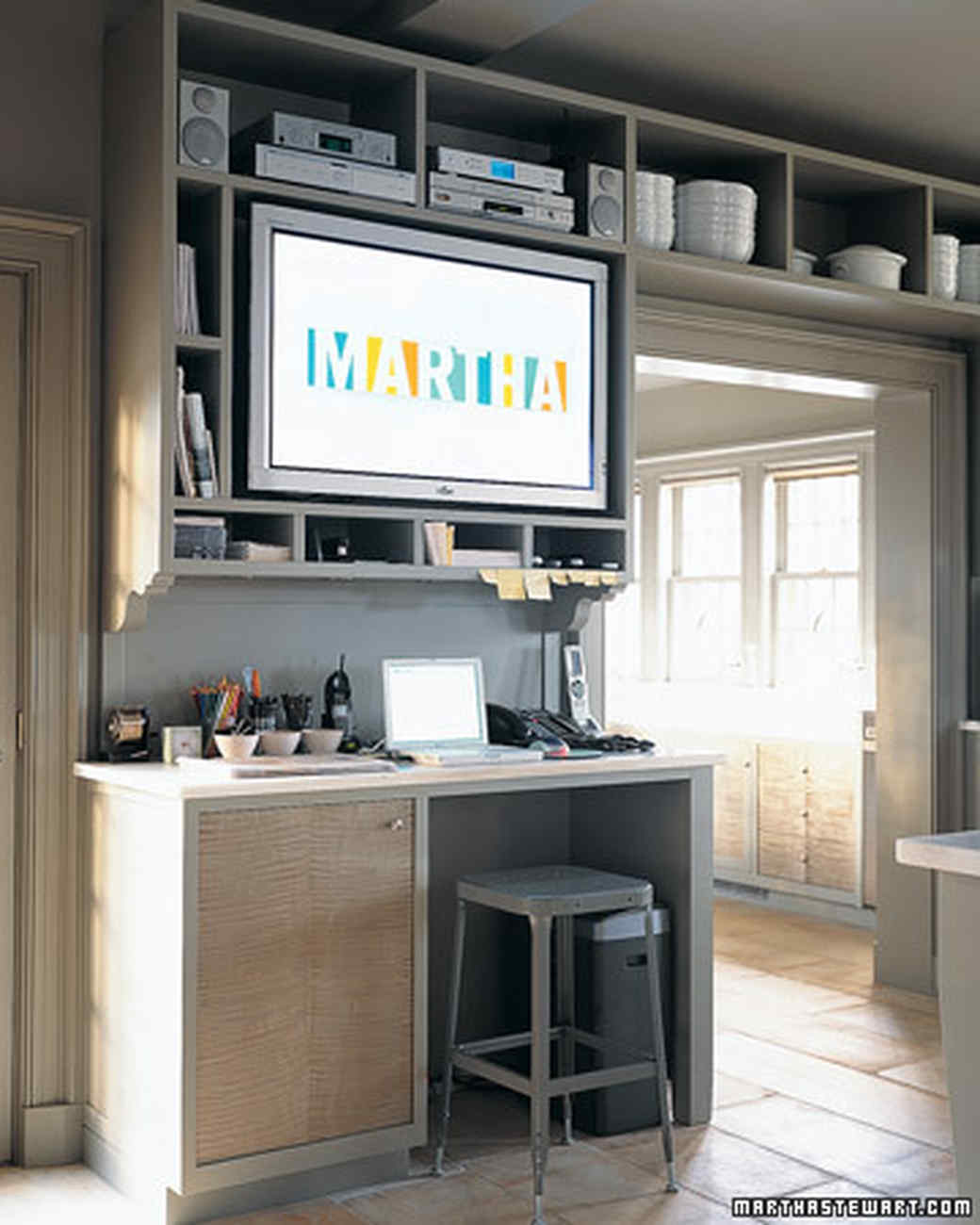 We decided to show a photo of Marthas kitchen since she is speaking to some social media savvy folk at AltSummit in NYC today. She uses her kitchen as a media center as well. Do not underestimate the power of a small piece of office space when designing your kitchen. If it is good for Martha, it is good for you!
---
Pets are part of the family too! A new trend with home owners is incorporating a special place in the kitchen for their furry friends. These little nooks can include custom cabinetry for daybeds, doggy faucets, and feeding stations. Speak to one of our Designers today about creating a unique place in your kitchen for the pets in your life, now available through Elmwood Fine Custom Cabinetry.
---
Bathroom and kitchen Remodeling Improve the Value of Your Home
Unless you are an investor or a millionaire having stakes in many businesses, a home would be the largest investment that you would make in a lifetime. For most families in the United States, buying a home takes years of savings and then years of repaying the mortgage. The last thing any family or homeowner would want is to watch the value of their home getting depreciated.
Any investor or a financial planner will tell you that protecting the value of any investment is not the most rational or wisest strategy. The objective should be to improve or enhance the value of your investment. In this case, you should improve the value of your home and not try and preserve the value at which you bought it. The only appreciation that you would notice would be the natural inflation of prices of the land the home is built on. The home, including the foundation, fixtures and different structures, will witness a depreciating value. That is unless you do something and take charge of the reins.
Here are two simple ways which are also the best ways to improve the value of your home.
Bathroom Remodeling Sarasota Florida
Many homeowners or property owners intentionally opt for bathroom remodeling in Sarasota just before listing the home for sale or before getting the home evaluated for a value appreciation. Bathroom remodeling in Sarasota has become a trend for property sellers but whether or not you wish to list your property for sale, you can still indulge in the exercise. In addition to improving the value of your home, bathroom remodeling in Sarasota will also allow you to opt for latest energy saving plumbing fixtures, unique designs and modular fittings that will help you to have more space in your bath areas and you can at the same time watch the value of your home getting appreciated.
Kitchen Remodeling Sarasota Florida
With kitchen remodeling Sarasota residents can enjoy substantial value appreciation of their homes. When families buy a home or when markets assess the value of a home, kitchens are given a lot of importance because it is one place in the property that would be the host of several activities. Kitchen remodeling in Sarasota would allow you to have cool designs that are innovative and state of the art and will offer you the luxury to opt for new cabinets that are multipurpose and thus more helpful. In a nutshell, with kitchen remodeling Sarasota families can themselves enjoy a much better kitchen and at the same time get rewarded substantially by the appreciated value of the property.
---